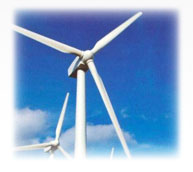 Hexion
Hexion, one of the leading suppliers of epoxy resins, curing agents, modifiers, and resin systems. We offer a diverse line of epoxy resins that vary in chemical structure, molecular weight, viscosity and functionality. We are also providing the formulator with a multitude of options.
Hexion
a) Epikote Liquid Epoxy Resins & Blends : Epikote 828, Epikote 816, Epikote 862, Epikote 240, Epikote 834, Epon 8111 & etc.
b) Epoxy Resin Solutions : Epikote 1001×75, Epikote 834×90 & etc
c) Solid & Powder Grade Resins : Epikote 1001MSQ, Epikote 1004, Epikote 1007, Epikote 1009, Epikote 3003, Epikote 3004 & etc.
d) Epoxy Novolac Resins : Epon 160
e) Epoxy Functional Modifiers : Heloxy Z8, Heloxy 62, Heloxy 68, Heloxy BD, Heloxy HD & etc.
f) Epoxy Waterborne Resins & Curing Agents : Epikote 3520 WY 55, Epikure 8537WY60, Epikure 8545W52, Epikure 8540MU60 & etc.
EPIKURE Curing Agents for Epoxy Resins
a) Amidoamine Curing Agents : Epikure 3072, Epikure 3090 & etc.
b) Polyamide Curing Agents : Epikure 3915, Epikure 3925, Epikure 3940 & etc.
c) Aliphatic Amine Curing Agents : Epikure 3274, Epikure 3282 & etc.
d) Modified Aliphatic Amines : Epikure 3290, Epikure 3055 & etc.
e) Cycloaliphatic Amines : Epikure F205, Epikure 3370 & etc.
f) Aromatic Amines : Epikure 160, Epikure 161 & etc.
Versatic Products – Cardura E10P, Veova 10.
a) Cardura E10P is the glycidyl ester of Versatic 10, used as an intermediate for the manufacture of resin and polymers. Cardura E10P is also used as a reactive diluents for epoxy resins with good wetting characteristics.
b) Veova 10 is the vinyl ester of com-monomer to produce lattices by (radical) emulsion polymerisation.
Epoxy Systems
EPIKOTE / EPIKURE Epoxy Systems
Hexion extensive product line of EPIKOTE™/EPIKURE™ epoxy systems is well established in many adhesive, composite and electrical insulation applications. Epoxy systems are attuned resin/curative combinations as well as "ready to use" inorganic filler pre-formulated systems. These systems have been optimized in its performance to fulfill our customer requirements best.
Our epoxy systems provide:
Ease of processing
Excellent fracture toughness
Good fiber impregnation properties
Outstanding thermal endurance
Elevated Tg systems wherever required
Cycloaliphatic systems for outdoor resistance
In depth technology understanding helped us to tailor our systems for the following application processes:
Filament winding
RTM / RI
Pultrusion
Hand lay up
Vacuum casting
Automated pressure gelation
The EPIKOTE/EPIKURE epoxy system approach is typically realized in Hexion composite and electrical casting epoxy specialty market segments. These high performance resin systems provide outstanding technical solutions to customers in aeronautics, sport & leisure, transportation, wind energy related or electrical industries.