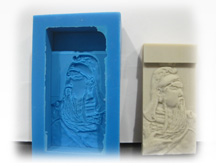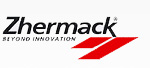 Zhermack
The industrial division, which has evolved to diversify the business, takes advantage of the strategic potential of the synthesis plant, producing RTV2 silicone rubbers.
For General Modelling
Synthesis Department
Zhermack autonomously synthesis polymers and catalyst through a structure that is totally automated and managed by a control system which, on a base of an algorithm matrix, registers and regulate formulas and work sequences.
Applications
The RTV2 Silicone Rubbers used in the Mould making field have been developed in Zhermack Hi-Tech research laboratories under the direct counseling of experts in the area.
The high results of applicability and processing have been determined by a perfect balance between innovation and tradition.
Main Fields of Applications.
* Ceramic Arts and porcelain
* Sanitary ware
* Modelling
* Porcelain pad printing
* Production of moulds for polyester resin casting
* Production of moulds for concrete casting
Technical Characteristics
* Products do not contain oil
* Silicone Rubbers that vulcanize at room temperature
* Absolute dimensional stability in time
* High mechanical resistance
* Great fluidity
* Simplified 1:1 base/catalyst ratio
Concrete Moulding
Zhermack RTV2 addition cured silicone rubbers, for their dimensional stability and high resistance to an alkaline environment, are the preferred materials for cement moulds.
| | | | |
| --- | --- | --- | --- |
| | ZA 13 MOULD WT 45 | ZA 22 MOULD | HT 33 TRANSPARENT |
| COLOUR | Transparent | Blue | Transparent |
| VISCOSITY | 4.5000cPs | 5.000cPs | 8.000cPs |
| WORKING TIME (A 23° C) | 45′ | 15′ | 20′ |
| SETTING TIME (a 23° C) | 4h | 1h | 3h |
| HARDNESS (SHA) | 10-13 ShA | 20-23 ShA | 30-33 ShA |